About Ffynnon Rhosfa Farm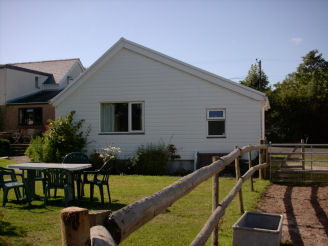 David and Jane Storer welcome you to Ffynnon Rhosfa Farm, a 18th century farmhouse with plenty of country atmosphere. Ffynnon Rhosfa farm is a registered small holding within the parish of Llannon, although only 8 acres the tranquillity of the position cannot be over estimated especially whilst sitting in the summer house overlooking the lake.
Guests can relax on the lawns or barbecue in the barbecue area a gas fired barbecue can be hired for a nominal charge. The lake is home to all kinds of wild life depending on the time of the year. You would think that you were miles from anywhere whilst listening to the numerous sounds from the frogs calling to the swallows diving and drinking from the lake.
David and Jane spent most of their life in the Cotswolds where Jane ran a small B&B for 10years before coming to Carmarthenshire in 2003. We offer a delicious home cooked full Welsh farmhouse breakfast. The three en-suite bedrooms have colour television, coffee and tea making facilities and a hairdryer. There are numerous pubs and restaurants which serve excellent food within a 4 mile radius.
Walk on the Wildside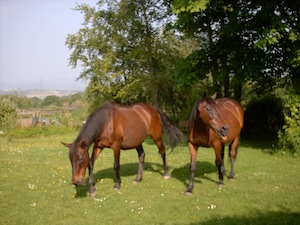 Why not take a walk around the lake usually with one of our cats and feed the Canada geese which are currently on the lake.
You could then sit and while away the time in the summer house which overlooks the lake.
During the Spring is the time when the frogs and toads mate and call to one another and the fields being organic have lots of wild flowers especially the Carmarthen whirl.
There are several walks from the farmhouse ranging from half an hour to two hours.
At the moment the geese and their seven gosling`s and the mallard ducks come up to the house to be fed every evening.